Britt Robertson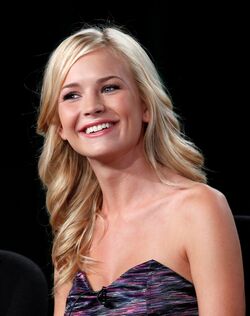 Birthplace
Charlotte, North Carolina
Birth date
April 18, 1990
Britt Robertson is an American actress most well known for her role in "Dan in Real Life."
She portrayed Casey Newton in the film Tomorrowland.
She also portrayed Angie McAlister in the CBS TV Show, Under The Dome.
Ad blocker interference detected!
Wikia is a free-to-use site that makes money from advertising. We have a modified experience for viewers using ad blockers

Wikia is not accessible if you've made further modifications. Remove the custom ad blocker rule(s) and the page will load as expected.