Keegan-Michael Key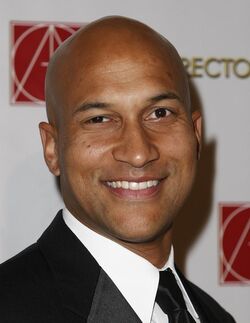 Birthplace
Southfield, Michigan
Birth date
March 22, 1971
Notable Roles
"Key & Peele"
"Fargo"
"MADtv"
"Playing House"
Keegan-Michael Key is an American actor, writer, producer, and comedian. He is most well known for his starring role in the Comedy Central sketch-comedy series, "Key & Peele," and six seasons as a cast member on MADtv.
He portrayed Hugo Gernsback in Brad Bird's film Tomorrowland.
Ad blocker interference detected!
Wikia is a free-to-use site that makes money from advertising. We have a modified experience for viewers using ad blockers

Wikia is not accessible if you've made further modifications. Remove the custom ad blocker rule(s) and the page will load as expected.