Pierce Gagnon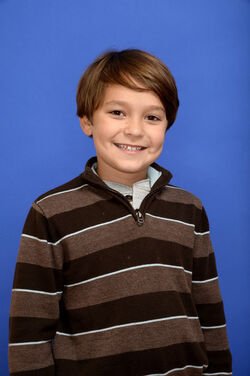 Birthplace
Atlanta, Georgia
Notable Roles
Logan Evans (One Tree Hill)
Cid Harrington (Looper)
Ethan Woods (Extant)
Pierce Gagnon is an American actor most well known for playing Logan Evans in One Tree Hill and Cid Harrington in Looper. He is currently in a sci-fi drama with Halle Berry called Extant.
He portrayed Nate Newton in Brad Bird's film Tomorrowland.
Ad blocker interference detected!
Wikia is a free-to-use site that makes money from advertising. We have a modified experience for viewers using ad blockers

Wikia is not accessible if you've made further modifications. Remove the custom ad blocker rule(s) and the page will load as expected.